Feedback from my March 2023 retreat:
"Kristin, you have such an innate sensibility about the group and individual needs–that I can honestly say that you carried and held the weekend for us all so well. Both the overall structure of the three days and the individual sessions–and even the discrete gestures flowed seamlessly. Your grace and humor, your honesty and kindness encourages forgiveness and joy in ourselves." –L.G.
"A thousand times THANK YOU for this wonderful weekend, dear Kristin! Your beautiful and soothing energy and guidance is a true inspiration."
More information about the next retreat below!
More Joy, Less Drama–A Yoga and Meditation Weekend
Kristin Tovson
Spring Retreat, Rosenwaldhof (just outside Berlin)
April 26th-28th, 2024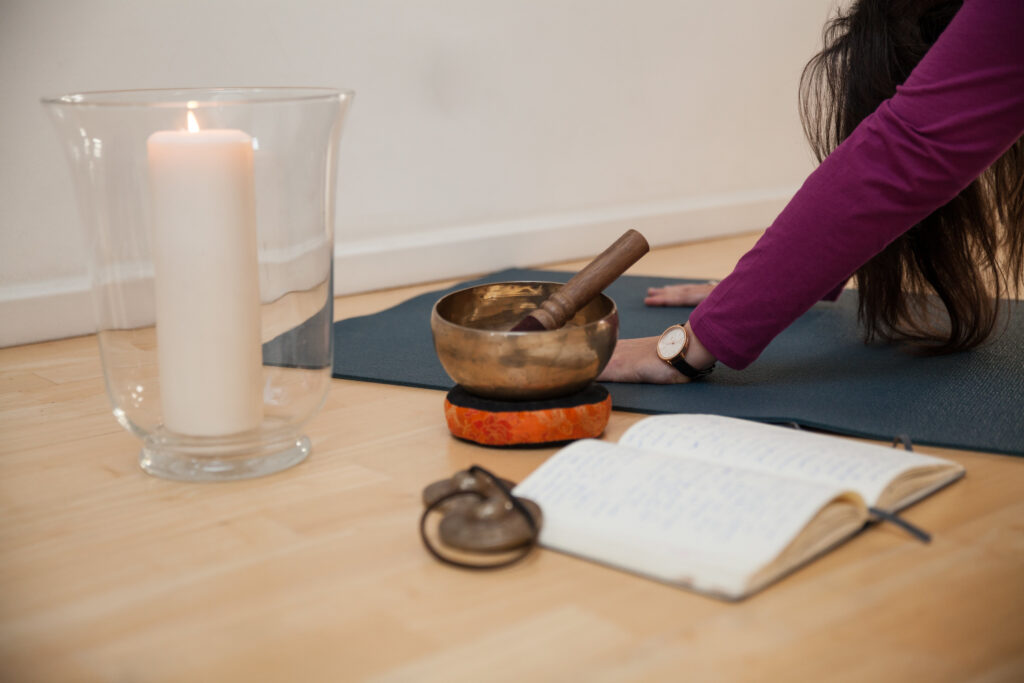 Nurture your body, mind and spirit with a weekend in the country! April 26-28th (Friday evening-Sunday afternoon)
Join me for a rejuvenating wellness weekend of both invigorating and relaxing yoga, breath work, and meditation, while finding strength and inspiration from the surrounding nature. This retreat is your opportunity to unplug from daily life, to recharge and reconnect to yourself and your community.
As someone who has struggled on and off with depression, I've found my yoga practice to be a way to find resilience, to change the channel of negativity, to rewire my thinking and connect to myself in a way that brings joy and appreciation of things as they are.
We'll be working with these ideas, using our practice as a tool to explore our physicality in a fun and safe environment. We'll get moving with some creative Vinyasa sequencing that perhaps challenges our habits and what we think we are capable of. The weekend will also include restorative practices, breath work, and mindfulness and contemplative meditation sessions around the themes of gratitude and loving-kindness.
Rosenwaldhof is located in nearby Brandenburg, near the Havel River, with its lush forest and nearby lakes. Only an hour from Berlin, the center offers organic vegetarian home-cooked fare and a magnificent setting for walking, cycling, or a climb up to the 108m Götzer Berg with its panoramic views. Massages are also available and must be booked directly through the retreat center.
To RSVP and for further info, contact me: kristintovson@gmail.com
Whether you need some alone time or want to bring a friend, I'd love to have you. Space is limited, but all levels of experience are welcome.
COST: All-inclusive (2 nights accommodations, meals, all yoga/meditation sessions) is €326 per person for a shared double room with bathroom or €366 for a single room with bathroom.  €316 per person for a double room with shared bath. €326 for single room with shared bath.
THE BREAKDOWN:
Accommodations and all meals: www.rosenwaldhof.de
€93/per night/person for double room with private bath (includes meals). €113/per night for single room with private bath (includes meals).
€88/per night/person for double room with shared bath (includes meals). €93/per night for single room with shared bath (includes meals).
Please let me know your choice of room. The fees however are paid directly to Rosenwaldhof. They will send you an invoice.
€140 course fees (for all meditation and yoga sessions and organization costs)
DEPOSIT : €50 due upon registration. Non-refundable. This will secure your spot.
REMAINDER: Full payment (Course fees-€50 deposit = €90)
You can pay via bank transfer (will email the IBAN) or PayPal (friends and family) to my email address.
CANCELLATION for course fees: Deposit is non-refundable. Up to 3 weeks prior, 50% of remainder is refunded. 3-1 week prior, credit towards future retreat or private sessions. 1 week prior, no refund.
Rosenwaldhof recommends purchasing reiserücktrittsversicherung or travel insurance. It is very affordable and will help cover accommodations costs should you need to cancel last minute.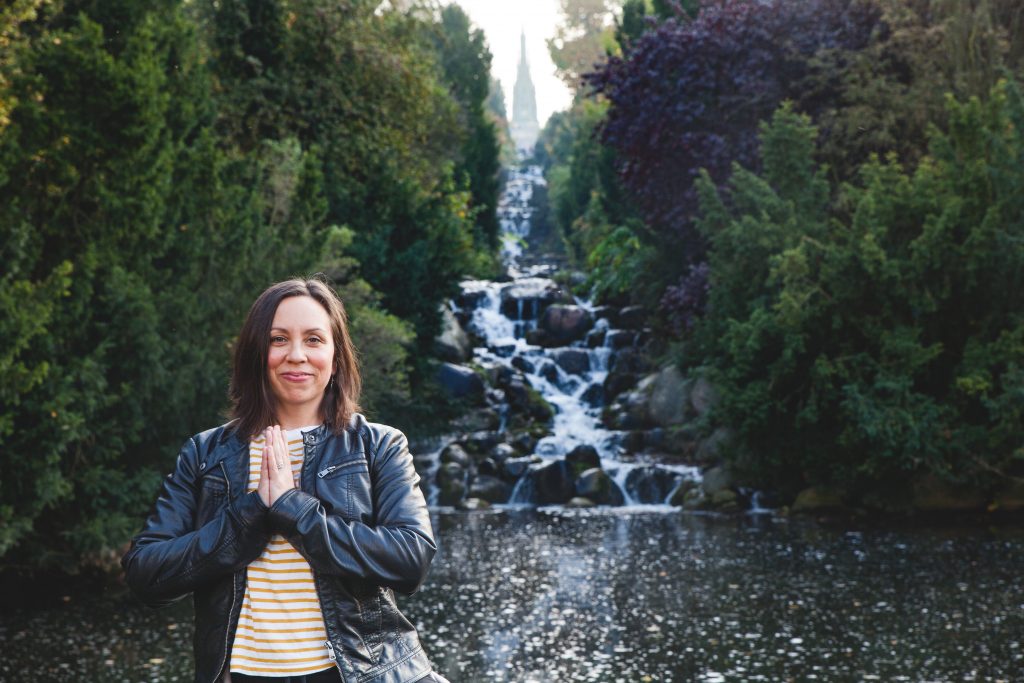 Below is info. from my last online yoga and creative writing retreat with Molly Moylan Brown. Stay tuned for the next online or in person retreat, hopefully coming soon!
Women's Yoga, Meditation, and Creative Writing Online Mini Retreat
Sunday March 7th 2021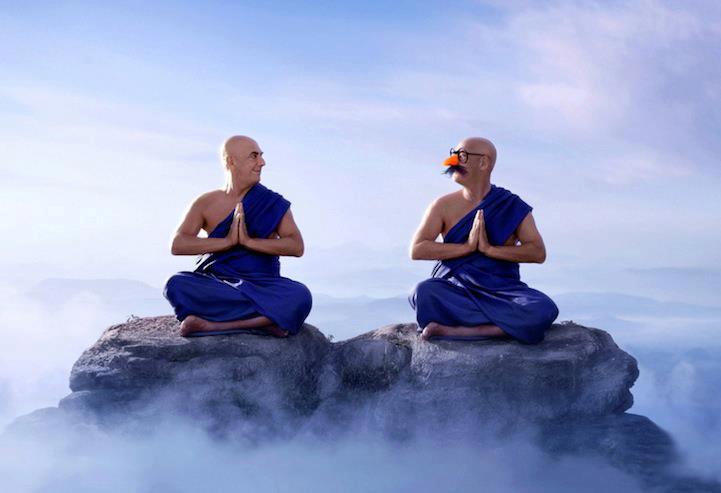 Are you ready to be nourished in a community of women who are eager to refine their physical and mental health and mutually inspire one another's creativity?
Awaken into spring in community with others and cultivate the practices you can sustain throughout the seasons to invigorate and revitalize your body, mind, and spirit. Our focus is on compassionate abiding, making friends with our bodies and our relationship with things as they are–much needed practices in these tumultuous times.
Join me and creative writing teacher Molly Moylan Brown for a half-day workshop to begin your walk into spring with lightness in your heart and trust in your deep inner strength.
This online workshop will include an energetic yoga practice — breath work, meditation and restorative poses — and creative writing practice sessions for self-reflection and expression. No previous writing experience required! All you need is an open mind and a willing spirit.
Space is limited! Join us for this unique offering and devote some time to your self-care. You deserve it! RSVP to reserve your spot and receive further info to either kristin@kristintovson.com or mollybrowncreative@gmail.com
Feedback from our sold-out Winter Retreat 2021:
"I found the yoga brought me great feeling which was then expressed personally and communally with the writing group. I really felt so well and whole as it ended." – AK
"It exceeded my expectations! There was a real sense of community that I hadn't experienced with online events. The yoga practice was relaxing and grounding. And I especially enjoyed the creative writing that had a nature theme." -FD
"Thank you so much for this retreat! Very inspirational and moving. Molly, I found your individual feedback very helpful and soothing whenever there was a need. What a great retreat!" – UM
"Very satisfied. It felt like the right amount of yoga and meditation and the right amount of writing and discussion and listening for being on a zoom call. I would do this monthly, or at least quarterly!" – SR
THE BREAKDOWN:
Morning Workshop:
Sunday March 7th. 9am-2pm (with breaks) Central European Time (8-1pm GMT)
Afternoon Workshop:
Sunday March 7th. 3pm-8pm (with breaks) Central European Time (2pm-7pm GMT, 9am-2pm EST/USA)
Cost: 80 Euro per Workshop *If you want to participate, but are experiencing financial hardship, please email me to talk about a solution*
Advance registration is required. Workshops will be offered via Zoom. In order facilitate a feeling of community, workshops will be limited to 10 participants.
Following your registration and payment, you'll receive further information and a Zoom link will be sent no later than March 6th.
Cancellation: If canceling within one week prior to retreat, you will receive a credit of the full amount towards a future online or in-person retreat. If canceling earlier than one week prior to the retreat, you can receive a refund minus a Paypal processing fee.