Self-Care in the New Year: Reawakening and Reconnecting
Vinyasa Yoga Online Mini-Retreat
Saturday January 22nd. 3-5pm (Berlin, Central European Time)
Cost: 35 euros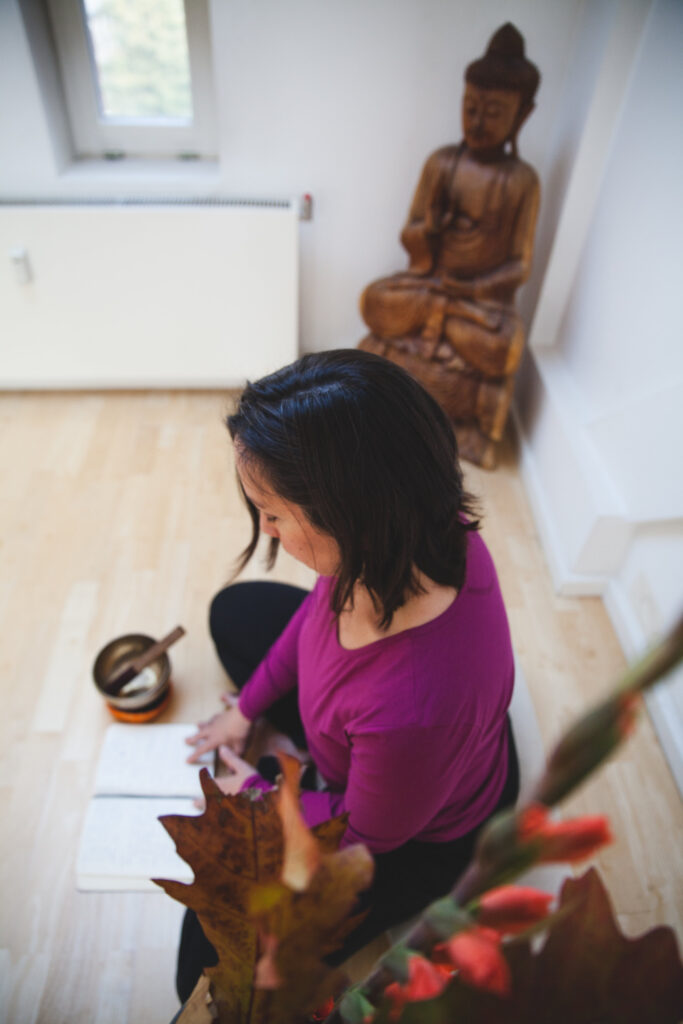 2022 is upon us. I feel the call for a hopeful new year and the resolution of good intentions, and yet it also feels like here we go again–plans made and unmade (yet again), calls to once more weather the storm, and at times, a profound sense of sadness and resignation about it all. Sigh. I need more yoga!
The next few weeks feel like we could be in for a rough ride, so I've somewhat spontaneously decided to offer this online vinyasa workshop/mini retreat.
Keeping it as safe and simple as possible, we'll meet from the comfort of home and still reconnect to each other and to our bodies via breath and invigorating movement, taking the time and attention to cultivate our own wellbeing. We'll end with loving kindness meditation and restorative poses, knowing that when we nurture ourselves, we can deal with what is with a clearer mind and heart.
This is exactly what I need in these trying times and I hope you can join me from wherever you are! Feel free to forward to anyone who could benefit. All are welcome.
To register, please email me: kristin@kristintovson.com. You can pay via bank transfer or PayPal and I will send you the zoom link.
Below is info. from my last online yoga and creative writing retreat with Molly Moylan Brown. Stay tuned for the next online or in person retreat, hopefully coming soon!
Women's Yoga, Meditation, and Creative Writing Online Mini Retreat
Sunday March 7th 2021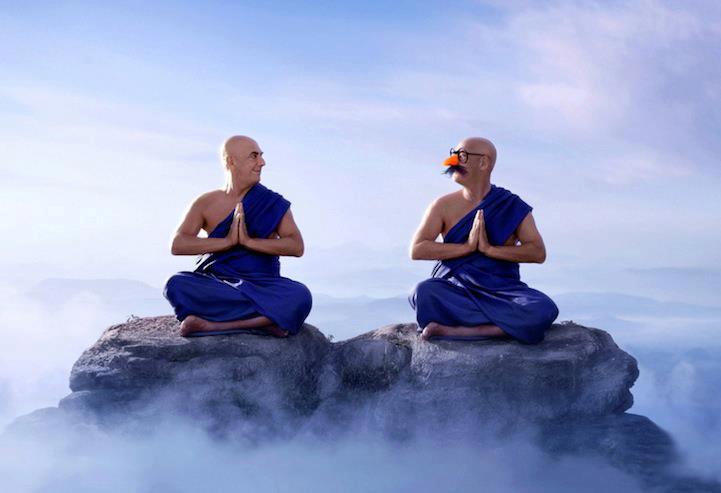 Are you ready to be nourished in a community of women who are eager to refine their physical and mental health and mutually inspire one another's creativity?
Awaken into spring in community with others and cultivate the practices you can sustain throughout the seasons to invigorate and revitalize your body, mind, and spirit.  Our focus is on compassionate abiding, making friends with our bodies and our relationship with things as they are–much needed practices in these tumultuous times. 
Join me and creative writing teacher Molly Moylan Brown for a half-day workshop to begin your walk into spring with lightness in your heart and trust in your deep inner strength.
This online workshop will include an energetic yoga practice — breath work, meditation and restorative poses — and creative writing practice sessions for self-reflection and expression. No previous writing experience required! All you need is an open mind and a willing spirit.
Space is limited! Join us for this unique offering and devote some time to your self-care. You deserve it! RSVP to reserve your spot and receive further info to either kristin@kristintovson.com or mollybrowncreative@gmail.com
Feedback from our sold-out Winter Retreat 2021:
"I found the yoga brought me great feeling which was then expressed personally and communally with the writing group. I really felt so well and whole as it ended." – AK
"It exceeded my expectations! There was a real sense of community that I hadn't experienced with online events. The yoga practice was relaxing and grounding. And I especially enjoyed the creative writing that had a nature theme." -FD
"Thank you so much for this retreat! Very inspirational and moving. Molly, I found your individual feedback very helpful and soothing whenever there was a need. What a great retreat!" – UM
"Very satisfied. It felt like the right amount of yoga and meditation and the right amount of writing and discussion and listening for being on a zoom call. I would do this monthly, or at least quarterly!" – SR
THE BREAKDOWN:
Morning Workshop:
Sunday March 7th. 9am-2pm (with breaks) Central European Time (8-1pm GMT)
Afternoon Workshop:
Sunday March 7th. 3pm-8pm (with breaks) Central European Time (2pm-7pm GMT, 9am-2pm EST/USA)
Cost: 80 Euro per Workshop *If you want to participate, but are experiencing financial hardship, please email me to talk about a solution*
Advance registration is required. Workshops will be offered via Zoom. In order facilitate a feeling of community, workshops will be limited to 10 participants.
Following your registration and payment, you'll receive further information and a Zoom link will be sent no later than March 6th. 
Cancellation: If canceling within one week prior to retreat, you will receive a credit of the full amount towards a future online or in-person retreat. If canceling earlier than one week prior to the retreat, you can receive a refund minus a Paypal processing fee.
We hope to return to hosting in-person retreats in 2022. As an example, here is the information for our last retreat. Stay tuned!.
Women's Wellness Weekend
Kristin Tovson & Molly Moylan Brown
Fall Retreat, Rosenwaldhof (just outside Berlin)
Sept. 13-15, 2019
Nurture your body, mind and creative spirit with a weekend in the country!
Join Kristin Tovson and Molly Brown for a wellness weekend combining meditation, yoga, and creative writing. Find strength and inspiration from nature in the countryside amid the gorgeous fall foliage of northern Germany. This retreat is your opportunity to relax and unplug from daily life, and to reconnect to yourself and your community. Rosenwaldhof is located in nearby Brandenburg with its verdant glacial mounds, lush forest, Havel River and numerous lakes. Only an hour from Berlin, this private retreat will nourish your heart, mind and body—all you need is an open mind and a willing spirit. The center offers tasty organic vegetarian home-cooked fare, spacious rooms, and a magnificent setting for walking, cycling, or a climb up to the 108m Götzer Berg with its panoramic views. Massages are also available and must be booked directly through the retreat center.
To RSVP and for further info, contact me: kristin@kristintovson.com
10% EARLY BIRD DISCOUNT IF YOU REGISTER BY 30th JUNE 2019
COST: All-inclusive (2 nights accommodations, meals, all yoga/meditation and writing sessions) is €275 for double room with bathroom or €295 for a single room with bathroom.
THE BREAKDOWN:
Accommodations are booked directly through Rosenwaldhof via their website: www.rosenwaldhof.de
€72/per night for double room (includes meals). €82/per night for single room. Paid to Rosenwaldhof. They will send you an invoice.
€131 (course fees) paid to *bank transfer below.
DEPOSIT : €50 due upon registration. Non-refundable. This will secure your spot. 
REMAINDER: Full payment (Course fees-€50 deposit) due 1 month prior to weekend.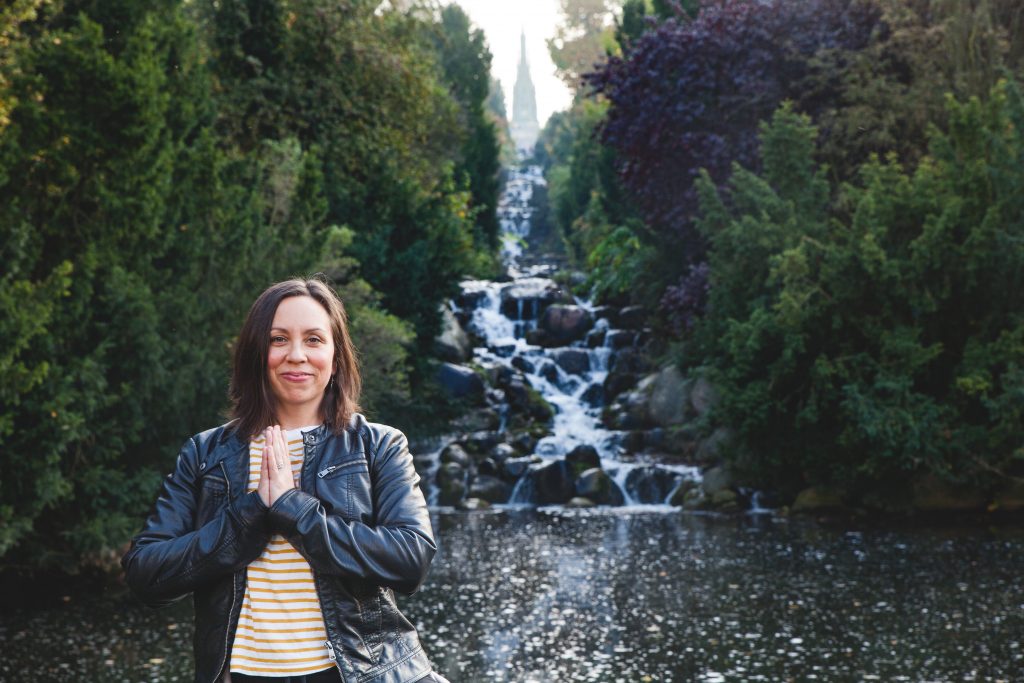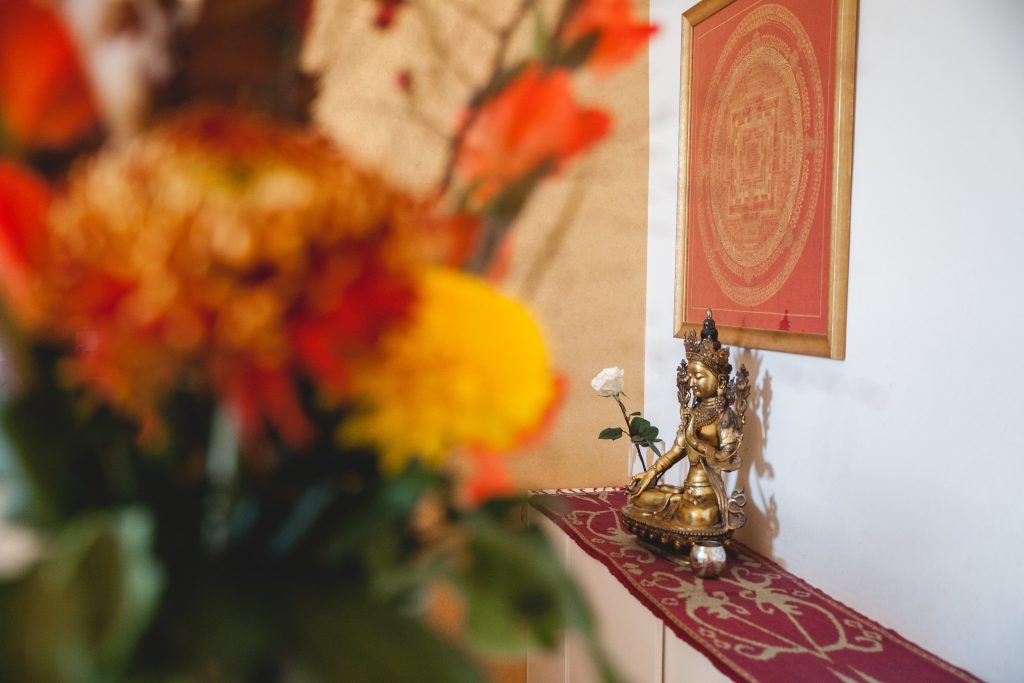 Signature Workshop–
More Joy, Less Drama
Here's the description–stay tuned for more workshops in the future!
A mini Vinyasa yoga retreat grounded in cultivating joy and gratitude.
As someone who has struggled on and off with depression, I've found my yoga practice to be a way to find resilience, to change the channel of negativity, to rewire my thinking and connect to myself in a way that brings joy and appreciation of things as they are.
We'll be working with these ideas, using our practice as a tool to explore our physicality in a fun and safe environment. We'll get sweaty with some creative Vinyasa sequencing, and throw in some inversions and backbends that challenge our habits and what we think we are capable of.  Then we will wind things down and do a restorative practice and contemplative meditation around the themes of gratitude and loving-kindness.