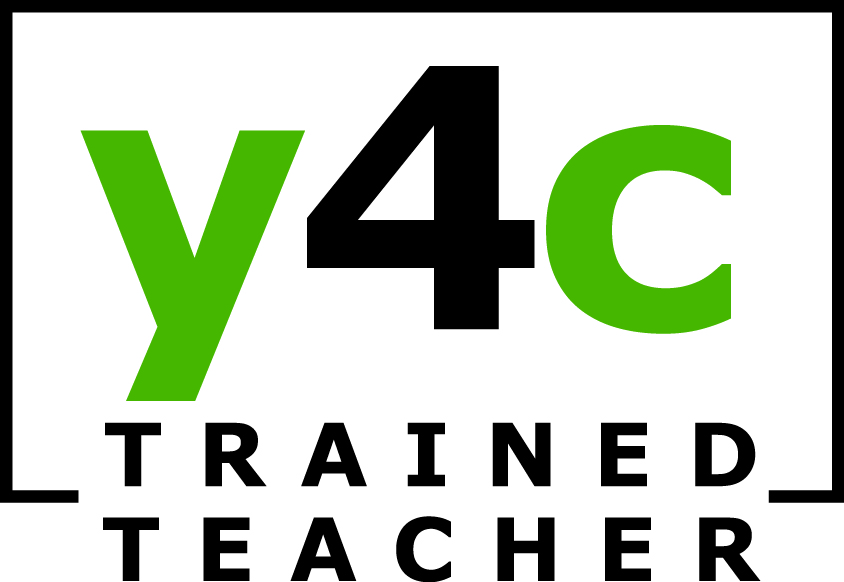 As of October 2016, I am also a certified Yoga for Cancer teacher. I offer community classes and work with individual clients, in person or online. Please contact me if you know someone in need. Yoga can be greatly beneficial in dealing with the side effects of cancer treatment, whether the person is currently receiving treatment or in remission. For more information: https://y4c.com
I reached out to Kristin during my chemotherapy for private online sessions. I highly appreciate that she spent the initial session getting to know my condition and aligning expectations. She is a very knowledgeable Yoga for Cancer teacher. Before each session, she checks-in with me on how my energy levels are and is highly flexible to lead the session to suit my needs. She is highly intuitive & knows when to make the postures just ambitious enough. Practicing yoga with Kristin during my cancer treatment has become an integral part of my recovery journey. I have learnt, and am still learning, from our yoga sessions to be where my feet are and to honor what is available to my body at each moment.

Shalini Singh – Erlangen, Germany – September 2020
Here is a blog post about my current y4c teaching experience. Please read on and be inspired!
Thanksgiving Nov. 2020
What a long, strange trip this has been—this year of 2020. We all know this and have felt it in various ways, deep down in our bones, for the body keeps track of everything; every whim, every feeling of dread or wave of anxiety, and thankfully, when we're conscious of them, the moments of joy and gratitude too, for they are inextricably intertwined.
Speaking of gratitude, I want to tell you about the work I've been doing lately as a yoga for cancer teacher. My client, Shalini, has been working with me since August, shortly after she was diagnosed with lymphoma. Because of these strange times and because she lives in another part of Germany, we meet and practice together 3 times a week on Zoom. She has been through the wringer with 6 rounds of chemotherapy, and now 2 rounds of immunotherapy. She is the embodiment of a warrior goddess, strong but not unyielding. Her strength comes from her honesty, her vulnerability, her compassion and from the incredible support of her family and friends who have shown up for her in ways both big and small. But she has shown up for herself too and practicing yoga has been a big part of this showing up, a way to reclaim and reconnect to her body, in spite of or perhaps because of the rogue cells in her body her treatments seek to destroy. She is one of the most resilient, kind and effervescent people I have ever had the pleasure to know.
I have other clients too, different women with different cancers and in different stages of treatment and recovery. What strikes me is that they too have shown up with such courage, grit and a fierce kind of love. Katrin, my client in the UK, is also the embodiment of a warrior goddess. She draws strength from a picture of a Maori warrior hanging in her house, feet firmly planted, heart exposed. She is in the midst of a kind of rebirth—clearing her house of things she finds she no longer needs, re-creating and reclaiming her space, and doing her damnedest to clear her body and mind as well. Our practice together is one piece of that puzzle, the way she too has come to reconnect to her body, to ground herself in the present moment. She has come to appreciate what her body is capable of doing and how she has broadened her perspective. Her love is palpable through the screen, her sense of wonder in the details; her lovely garden which she looks out onto when we practice, a walk in her beautiful corner of the world, the strength that is gradually coming back to her legs, her breath! She too has described the critical importance of her support system, the life-affirming strength of her incredible family and friends. She is the dearest of people, so aware and emotionally honest and open, bursting with gratitude, a complete joy and honor to work with and alongside.
These women have taught me about grace and humor in the face of adversity. I can't emphasize enough how much it has been my privilege to facilitate part of their treatment and recovery process. These last few months have been some of the most fulfilling of my yoga teaching career and especially on this day of Thanksgiving, one of my favorite holidays, I am deeply grateful. May we all connect to our own joy and gratitude on this and every day!